Featured Cases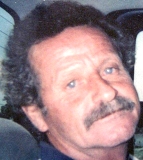 Larkie Toups
Status: missing
Location: Washington Parish
Circumstances: Dropped off at a motel by law enforcement while intoxicated. Left his room without his ID and hasn't been seen since.
Features: Mustache, red flannel with a white t-shirt underneath shirt, blue jeans and blue canvas shoes.

Case #05-23
Status: unidentified
Location: Saint John The Baptist Parish
Circumstances: found in Mississippi River
Features: 'Avis Club' brand dark colored shorts, size large
About IdentifyLA
The LA Repository for Missing and Unidentified Persons Information Program website provides a way to search Louisiana's database of missing and unidentified people. To get started, you can browse and search, or use the map to see cases by parish. Click here to read the law enacting the Louisiana Repository for Missing and Unidentified Person's Information Program.
Map of Louisiana Missing and Unidentified
Click a parish marker to see cases from that parish
Crimestoppers Baton Rouge Billboard